Jurassic World: Dominion Dominates Fandom Wikis - The Loop
Play Sound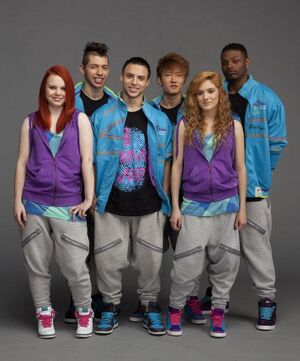 I aM mE Crew is a dance crew from the sixth season of America's Best Dance Crew. I.aM.mE (Inspire, Motivate, and Energize) is a American hip hop dance crew from Houston, Texas. It is crowned the champions of the sixth season.
Before ABDC
[
]
Before coming together to form I.aM.mE, the members had achived considerable sucess by themselves. Di "Moon" Zhang posted many of his tutting videos on YouTube before he met Phillip "Pacman" Cheeb and created Marvelous Motion Crew, which include Brandon "747" Harrell. As the main choreographers, they led the team to sucess, winning 1st place at "The Show", a Dallas competition hosted by JabbaWockeeZ. Taking the crew new levels, Marvelous Motion traveled to California on their first major competiton and received 3rd place at the "World of Dance: Pomona" under the direction of Moon. However, Marvelous Motion Crew was unable to audition for the fourth and the fifth seasons of ABDC, since Pacman was still under contract with the fifth season of So You Think You Can Dance. The crew disbanded in late 2010. The trio of Pacman, Moon, and 747 then held an a audition, creating a brand new crew with three new members in preparation for ABDC: Season of Superstars.
ABDC 6
[
]
I.aM.mE. Banner
[
]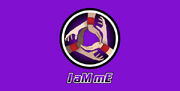 The banner for I.aM.mE. consists of the six members hands all joined together in a full circle to represent that they are all connected. In their performances they don't use this though. In some of their performances, they just stick out their thumb sideways.
Songs
[
]
Below is a list of the song performed when I.aM.mE. danced.
Week
Challenge
Song(s)
Result
1: Lil' Wayne Challenge
None
"

Right Above It

" featuring

Drake

Safe
3:

Black Eyed Peas Challenge

They must come together and create a machine

"

Meet Me Halfway

"
Safe
4:

Katy Perry Challenge

They must fan out like the feathers of a peacock

"

Peacock

"
Safe
5:

Rihanna Challenge

The Spiderman

"

S&M

"
Safe
6:

Justin Bieber Challenge

Perform Usher's famous glide

"

Sombody to Love

" featuring

Usher

Safe
7:

Nicki Minaj Challenge

Incorperate childhood games

"

Moment 4 Life

" featuring

Drake

Safe
8:

Kanye West Challenge

Demonstrate versatility by creating an original routine with three styles of dance:

Isolations

,

boogaloo

and the

dougie

.

"Gold Digger" featuring Jamie Foxx
"Touch the Sky" featuring Lupe Fiasco

Bottom  2
8:

Last Chance Challenge

Last chance to prove why they should be America's Best Dance Crew
"Ill-emental" by

District 78

Safe
9:

The Battle of the Final Two

Recreate a preformance picked by the judges

"

S&M

" by

Rihanna

Safe
9:

The Battle of the Final Two

Dance Battle against ICONic Boyz.

Swizz Beatz

provided the music
"

ICONic Boyz vs. I.aM.mE.

" by

Swizz Beatz

Safe
10:

The Live Finale (Season 6)

Group Performance with ICONic Boyz
"

Raise Your Glass

" by Pink
Safe
10:

The Live Finale (Season 6)

Perform before the winners are announced
"

Rocketeer

" by Far East Movement featuring Ryan Tedder

Safe

10:

The Live Finale (Season 6)

Victory Dance

"Written in the Stars" by Tinie Tempah featuring Eric Turner
CHAMPIONS