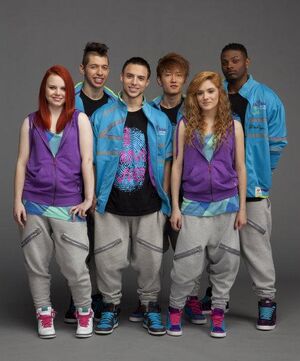 I aM mE Crew is a dance crew from the sixth season of America's Best Dance Crew. I.aM.mE (Inspire, Motivate, and Energize) is a American hip hop dance crew from Houston, Texas. It is crowned the champions of the sixth season.
Before ABDC
Edit
Before coming together to form I.aM.mE, the members had achived considerable sucess by themselves. Di "Moon" Zhang posted many of his tutting videos on YouTube before he met Phillip "Pacman" Cheeb and created Marvelous Motion Crew, which include Brandon "747" Harrell. As the main choreographers, they led the team to sucess, winning 1st place at "The Show", a Dallas competition hosted by JabbaWockeeZ. Taking the crew new levels, Marvelous Motion traveled to California on their first major competiton and received 3rd place at the "World of Dance: Pomona" under the direction of Moon. However, Marvelous Motion Crew was unable to audition for the fourth and the fifth seasons of ABDC, since Pacman was still under contract with the fifth season of So You Think You Can Dance. The crew disbanded in late 2010. The trio of Pacman, Moon, and 747 then held an a audition, creating a brand new crew with three new members in preparation for ABDC: Season of Superstars.
I.aM.mE. Banner
Edit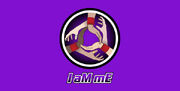 The banner for I.aM.mE. consists of the six members hands all joined together in a full circle to represent that they are all connected. In their performances they don't use this though. In some of their performances, they just stick out their thumb sideways.
Below is a list of the song performed when I.aM.mE. danced.
Community content is available under
CC-BY-SA
unless otherwise noted.